I started 2022 locked in my house pouting. My entire family was a part of the giant wave that caught the Omicron variant. Womp. However, I was simultaneously mourning the very recent closing of my business. In case you didn't know, I left music for a while to start another business, Werkerbee Media. 
It was not an easy decision because I loved my clients and the work. But I decided to return to music to reserve my daytime hours for mom duties. That inside feeling of knowing it was the right decision was no where in sight at first. Music felt like a mistake.
I put out a few videos on my YouTube channel, updated some profiles, but felt like I was sitting on my hands. No gigs were coming in and I started to sweat! Then around April seemingly out of nowhere, things took off and kept going!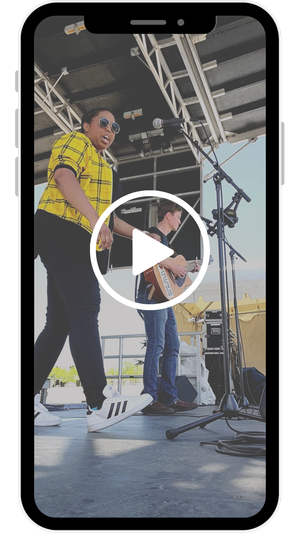 Check out the recap video by clicking on the image above!

Some of the most notable events from the year were: 
Josh Groban VIP Events 
Chowagon
Ford Motor Company press conference
Two events with Governor Andy Beshear present 
Volunteers of America Midwest 
Best of Evansville Gala, produced by USA Today Events 
Accidentally singing with The Crashers (that was a crazy story!)
And that's just a few! I'm also beyond grateful to have been a part of weddings and private events for absolutely amazing and warm human beings. I'm really humbled by every single booking. 

I was still performing dueling piano shows  almost every weekend. Since it mostly l private shows, that meant A LOT of time on the road. These past couple of weeks without any shows have let me get some rest and time to set some goals for 2023. It's looking like I am going to be taking my experiences from the stage and packing it into online education. 
Most of all, I want to thank YOU for your support and encouragement!! Believe me, I really needed it during those first few months and at various points during the year.
At the time of writing this, I have a few public events coming up. Check out the Shows page for more details. Public performances are rare for me nowadays, so I hope to see you at some!
Cheers to another great year! 🥂