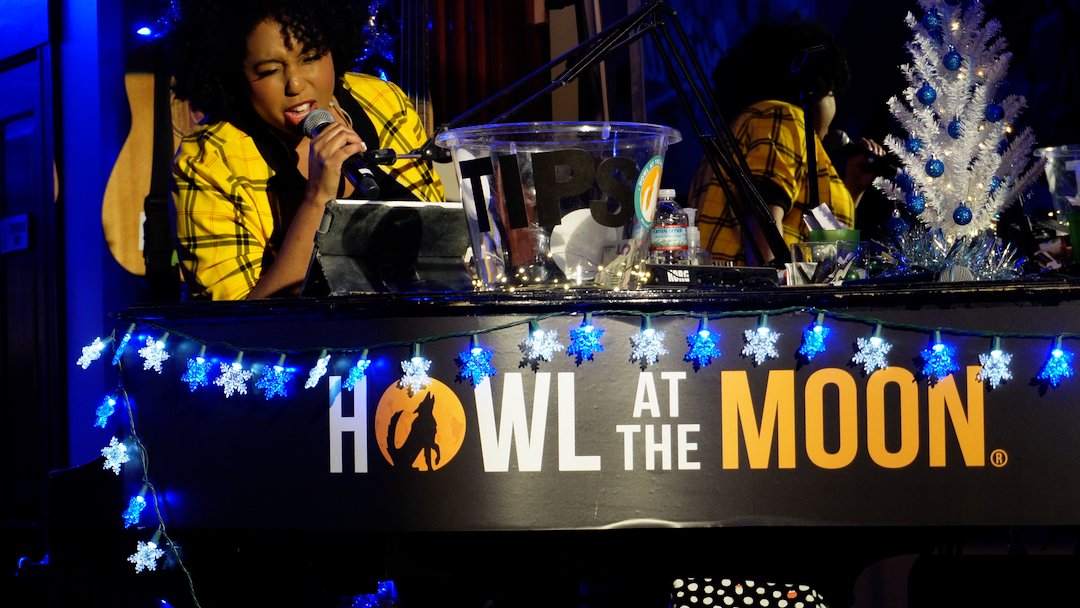 As you know, this time last year, I ventured out to grow my career as a freelance musician. While it has been a fantastic experience and has allowed me to perform in some incredible venues, I have realized that it is not sustainable for me at this point in my life.

As a homeschooling parent, I need to be present for my kids, and the constant travel that comes with freelance work has become too much to manage. After careful consideration, I have decided to return from freelance work and return to my old Howl at the Moon job.

I'm excited about this decision as it will allow me to perform music regularly and be more present for my kids during the day. ...And I don't have to carry and set up any gear! 🥵 
At Howl at the Moon, I'll perform in a familiar environment that I know and love, with colleagues I respect and enjoy playing music with.

It's a difficult decision to slow down my freelance work. Still, I'm confident this decision is right for my family at this time. I am grateful for the opportunities that freelance work has given me and the fantastic people I've met.


Image item

I'm also excited about the opportunities that this change will bring. Focusing on performing at Howl at the Moon will allow me to explore new teaching and training programs I've had in the back of my head for years! Yes, I said it. People have been asking, and I'm finally doing them! So be on the lookout for those! 😉

Thank you for your support during this transition. I have a few more public shows through May. Maybe I'll see you at them?? *wink wink, nudge nudge*
Plus, I'll still create content online and do the occasional Kimberly Alana brand show.



I look forward to this new chapter and all the exciting things to come!


 
To answer some questions:
 
Yes, I'm still booking private events!!!

To see if your date is available, contact me here.
I start at Howl at the Moon on Tuesday, March 14, 2023. And I will be there most Fridays and Saturdays.
If you want to stop by, but want to know if I'm working, shoot me a message on Instagram or Facebook.
My next show is at Napa River Grill on Wednesday, March 29, 2023 6-9p